DISTINCTION BY WISDOM 2 by Dr Paul Enenche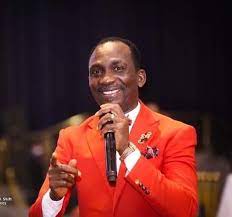 One of the ways to walk in distinction by wisdom is to firstly know your PURPOSE, purpose is your pathway to distinction the scriptures says to Jeremiah that before I formed thee in the belly I knew thee; and before thou camest forth out of the womb I sanctified thee, and I ordained thee a prophet unto the nations. Jeremiah knew his purpose and that made him to stand out for distinction to walking in his purpose in life.
He said the way of purpose is the way of destiny distinction, anybody who knows his purpose and follow that pathway cannot end as destitute, to follow of ways of purpose is to end in the ways of prominence,  Life assignment is key to life enhancement and upliftment. You need to listen to this sermon.
Tab below to download DISTINCTION BY WISDOM 2 by Dr Paul Enenche MP3 (26mb)