FCS Abuja Zaria Missions 2021 by Apostle Michael OROKPO (Sermon)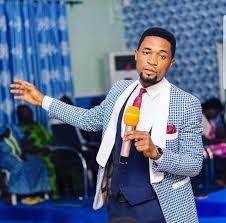 There are 3 basic realms of perception: Perception at the natural realm, perception at the soulish realm and perception at the supernatural realm. When a man is engaging from the natural realm, what governs his perception is the ray of the sun because without light, perception is impossible.
The kind of perception you have is dependent on the light you have. The things of the physical realm can be changed in the spiritual realm because of the ray of the light in the spiritual realm. This means, you cannot judge things based on what you see alone so, you have to move to an higher realm of perception. The Supernatural realm is governed by God which is the highest realm where man can have the best mode of perception. Download this message to know more.
Click the below link to download the message now