KEYS OF DAVID by Apostle Arome Osayi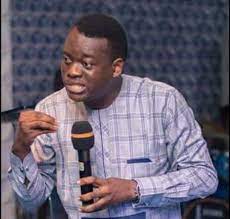 The Key of David is a term found in Revelation and Isaiah. A key indicates control or authority; therefore, having the Key of David would give one control of David's domain, i.e., Jerusalem, the City of David, and the kingdom of Israel. The Key of David is most directly referenced in Revelation, "To the angel of the church in Philadelphia write: these are the words of him who is holy and true, who holds the key of David." The Old Testament reference is Isaiah.
There, the prophet tells the palace secretary Shebna that he will be replaced by Eliakim, for God "will place on his shoulder the key to the house of David". The one who holds the keys has the authority. Thus, the "key of David" implies control of David's domain, which was promised to the Messiah in both the Old and New Testaments. Jesus holds this key shows that He is the fulfillment of the Davidic Covenant, the ruler of the New Jerusalem, and the Lord of the kingdom of heaven.
Tab below to download KEYS OF DAVID by Apostle Arome Osayi MP3 (24mb)