DOWNLOAD MP3: KEYS TO DESTINY FULFILLMENT by Apostle Joshua Selman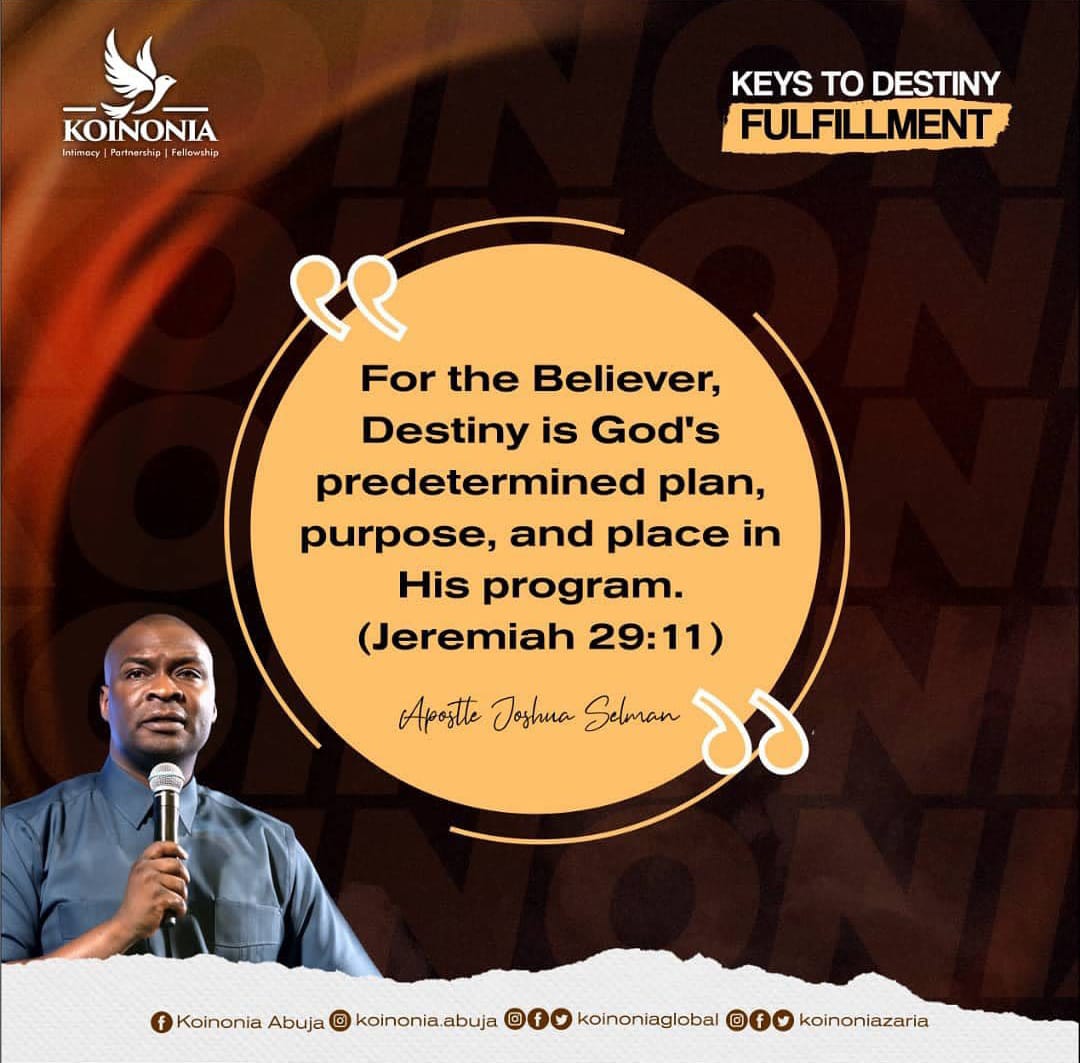 Did you miss Apostle Joshua Selman's message at Koinonia Abuja for June 5, 2022, titled KEYS TO DESTINY FULFILLMENT? Find below some nuggets before downloading… For the Believer, Destiny is God's predetermined plan, purpose and place in His program. Your purpose for existence represents the solution you were born to bring to humanity. The value of anything is determined by its relationship to purpose and destiny.
There is a requisite level of knowledge and wisdom you must gain to actualize the result you desire. There is no greatness for a man or woman who compromises on discipline. A major skill that maintains greatness is the consistent fortification of yourself with prayer. Endurance is the ability to stand pain and pressure while maintaining focus.
Click the button to download (39mb)