PRINCIPLE CENTERED ACTION by Pastor Sam Adeyemi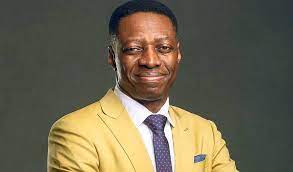 Some people are principle-centered. They have as their center timeless principles that allow them to make correct decisions, act with courage and compassion toward others, and proactively plan and be in control of their lives. Principles such as honesty, respect, gratitude, moderation, fairness, integrity, loyalty, and responsibility never fail you.
A principle-centered life is the most stable, immovable, unshakable, foundation you can build upon. Principle-centered people don't overreact to negative behaviors, criticism, or human weaknesses. They don't feel built up when they discover the weaknesses of others. They are not naive; they are aware of weakness. But they realize that behavior and potential are two different things. They believe in the unseen potential of all people. They feel grateful for their blessings and feel naturally to compassionately forgive and forget the offenses of others. They don't carry grudges.
Tab below to download PRINCIPLE CENTERED ACTION by Pastor Sam Adeyemi MP3 (32mb)