RECOVERING WHAT THE ENEMY HAD STOLEN by Dr DK Olukoya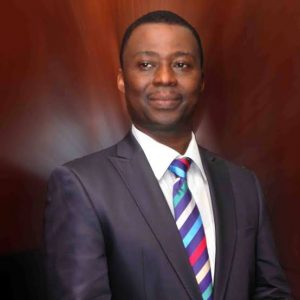 Quoting from first kings: And the hand of the LORD was on Elijah; and he girded up his loins, and ran before Ahab to the entrance of Jezreel. Also Quoting from first samuel: And David enquired at the Lord, saying, Shall I pursue after this troop? shall I overtake them? And he answered him, Pursue: for thou shalt surely overtake them, and without fail recover.
In this sermon it was said that the story of man life can only be changed to glory by God and only God can restore all the enemy has stolen. Series of prayers were made.
For you to overtake those ahead of you, there are 20 keys you need to know: Get born again. Never think or speak negatively about yourself. Have a divine Encounter. Let your flesh die. Be filled withe Holy Ghost. Be a Prayer addict. Be a Bible addict. Engage in purposeful fasting. Memorize and meditate Scripture. Do not compare yourself to anybody. Focus on your potentials and not on your limitation.
Be a God pleaser and not a man pleaser. Plan to handle criticism. Be persistent. Choose a right relationship. Discovery your destiny. Conqer your fears. Go out of your way to be a blessing to others. Be broken and Ensure that you complete your deliverance. you need to listen to his sermon for more insi…
Tab below to Download RECOVERING WHAT THE ENEMY HAD STOLEN by Dr DK Olukoya MP3 (33mb)