The Power of Waiting on the Lord by Apostle PHILIP CEPHAS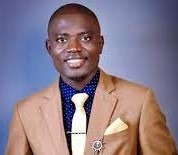 Quoting from scripture: But those who wait on the Lord Shall renew their strength; they shall mount up with wings like eagles, they shall run and not be weary, they shall walk and not faint. When we wait on God, our strength is renewed. The concept of strength renewal from scripture means as we wait on the Lord, He exchange our strength with his strength.
Waiting can sometime be frustrating and unrewarding. The bible declares that a hope that is deferred wearies the soul. But there one kind of waiting that is always rewarding, waiting on the Lord. To wait on the Lord involves taking out time in God's presence to pray, fast and meditating on his promises. Waiting on the Lord include seeking him for instruction and direction regarding issues.
Tab below to Download The Power of Waiting on the Lord by Apostle PHILIP CEPHAS MP3 (25mb)