TRANSFORMATION OF CHARACTER by Pastor Sam Adeyemi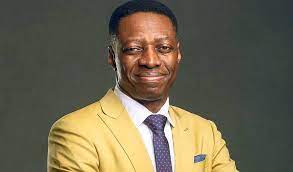 In this sermon, it was said that God works in the believer to transform him inwardly and spiritually.  Paul said, If anyone is in Christ, he is a new creature; the old things passed away; behold, new things have come.  Since the Holy Spirit is given to him as a gift at the time of his new birth, he is able to produce the "fruit" of the Spirit in his character.
The love of God has been poured out within our hearts through the Holy Spirit who was given to us.  The apostle wrote, the kingdom of God is not eating and drinking, but righteousness and peace and joy in the Holy Spirit.  We become new creatures with a new nature and a new heavenly Guest the Holy Spirit at the time we are spiritually regenerated.
Tab below to download TRANSFORMATION OF CHARACTER by Pastor Sam Adeyemi MP3 (49mb)