Winepress Conference 2021 Day 1 & 2 by Apostle AROME Osayi (Sermon)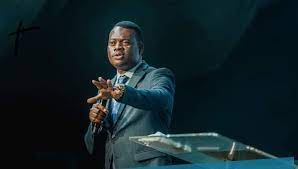 The Holy Spirit is in charge of gifts and Jesus is in charge of ministry, so it was Jesus that conscripted us into ministry.
The gifts of the word of knowledge commonly comes into force in the place of prayer. When you come into the place of prayer, the Holy Spirit through the Word of Knowledge brings to your notice the prayer point that are most strategic for the time that you spent in the presence of God. In the gift of the word of knowledge, God gives us a fraction of His Knowledge. It puts us at an advantage and gives us accuracy and precision, to bring unto us the present revelation position of the Spirit that makes us effective beyond the knowledge that is in our mind. Download this powerful message to have a better understanding of the gift of the Word of Knowledge.
Click the below links to download the message now.