PASTOR MATTHEW ASHIMOLOWO PDF Books Download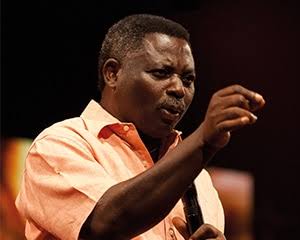 This page contains pdf ebooks by PASTOR MATTHEW ASHIMOLOWO that you can easily download and read to improve your life.
How to Download PASTOR MATTHEW ASHIMOLOWO ebooks:
The download is very simple and easy. All you need to do is to click on any of the below titles. The download will start in less than 2 seconds.
Please don't forget to share this post on your facebook/whatsapp right now so that other people can download these life-transforming books.
MATTHEW ASHIMOLOWO
Provoking God's Visitation (426kb)
---
Pastor Matthew Ashimolowo was born a muslim on the 17th of March 1952 in Kaduna, Nigeria. He got born again and converted at age 20. He was a student of Command Children School, Ibadan.
He was once an assistant pastor at First Square Gospel Church befor he went to the UK to start his own ministry. Matthew Ashimolowo is the founder of Kingsway International Christian Centre (KICC). The Church began in North London, 1992 with just 11 people. And with time, the church grew and so they had to move to Hackney town.
The headquarters in currently located in Chatham , Kent in London. He holds a Radio/Television programme known as Winning Ways which is aired in several stations in London and some African countries.
He is also the Chancellor of Kings University, in Osun state, Nigeria.  Matthew Ashimolowo has written many books, most of them focuses on Prosperity, Success and Leadership. He got married to Yemisi Ashimolowo about 35 years ago and their union is blessed with four children.
---
Wait, Before you go…!
Here are some other books available for you:
---
DISCLAIMER!!!
We do not claim ownership of any of the files on our website. They remain the properties of the original content creators. We only upload them for the Edification of the listeners.
Please, if we have infringed on your copyright or someone you represent, and You want your media files removed from our database, send a mail to "[email protected]" right away, we will remove them all in less than 2 hours. Thanks for your understanding sir/ma. To read more about our Content Removal Policy, CLICK HERE.