Our Daily Manna Devotional for Today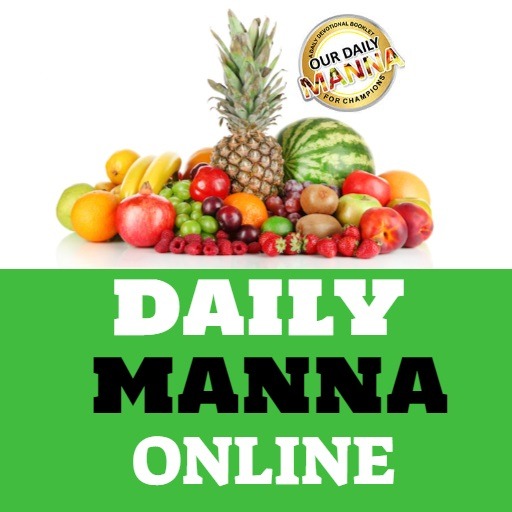 Would you like to read Our Daily Manna devotional for today, plus prayer points? You're on the right page…!
On this page, we have the devotionals for every blessed day, in a chronological order. All you need to do right now is to scroll down a little to the actual date you need, and then click the topic – the write-up will display instantly.
*Note: If you don't want to keep visiting this page every time you need the devotional, you can install our mobile app instead. It is very easier to access there. CLICK HERE TO INSTALL RIGHT NOW!!!
Our Daily Manna Devotional for SEPTEMBER 2021
About Our Daily Manna

Our Daily Manna Devotional (aka ODM) is a product of the various Manna Prayer Mountain (MPM) worldwide. It is a devotional written by Bishop Dr Chris Kwakpovwe. This devotional initially began as a Daily Prayer Guide for church members. Through the leading of the Holy Spirit, Dr Chris converted it to a daily devotional, and by the Grace of God, this devotional has helped many lives, and homes. Everyday, it is loaded with scriptures and messages with the purpose of enhancing your spiritual growth.
In it contains the truth and power of God's word. There are many instructions that pertains to your victory loaded in it. This devotional gives hope to the hopeless, it lifts your heart and expands your knowledge and understanding about God and His Kingdom. Life-pressing situations are addressed, and the keys to overcoming those situations are released. The devotional contains powerful scriptures, power-packed messages and prayer points. So this is a very good tool for your devotion.
Bishop Chris Kwakpovwe was born on the 15th of November, 1961. He grew up in Ughelli, Delta state, Nigeria. He was a student of Government College, Ughelli. In 1983, he obtained a degree in Pharmacy from Obafemi Awolowo University (OAU). In 1999, he obtained a PhD degree in Theology and was also awarded an honorary doctor's degree in Theology by Calvary Academy in collaboration with the Lighthouse Christian University in Brooklyn, New York, US.
He got born again in 1976, and was a church worker in Warri with Pastor Ayo Oritsejafor of Church of God Mission then, and also with Late Benson Idahosa. He also worked at Covenant Church Benin City with Bishop Felix Omobude.
Bishop Chris started ministry in 1992. After being a preacher for 9 years, he served as an assisting founding pastor of the Chapel of Praise Church. After a while, he started writing and publishing books and the daily devotional (ODM).
Hundreds of thousands of this devotional has been distributed across the world. He has authored more than 70 books. He was ordained as a Bishop on July 7th, 2013 by the United Pentecostal College of Bishops USA/Nigeria. He has held many offices and received many awards. He is married to Flora Kwakpovwe.
Our Daily Manna devotional for today, prayer points, pdf download, read online