What Did You Do With Your Fire By Apostle Arome Osayi MP3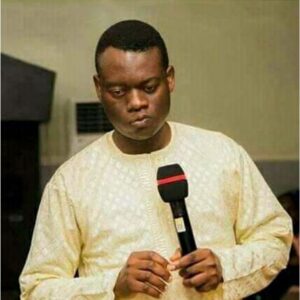 The operational excellence of God and His agenda with which He defines His deeds and relationship with man is supernatural, it does not need the spectacular to reveal deep secrets and understanding expression to us, but most times in search of these, we desire to witness the spectacular as a typical sign of confirmation. To prove a thing, God does not need the spectacular, He does the supernatural.
Most times, the spectacular comes to play after a series of an individual who likely may have ignored the very silent but supernatural move of God. When God begins to use a man, He releases a measure of fire upon the person because there's a promise that upon the arrival of the Holy Ghost, we'd be baptised with the Holy Ghost and with fire, so the fire dimension of the Holy Ghost comes to manifestation after you have received the Holy Ghost and then you begin to e… You can't afford to miss this powerful message!
Click on the below button to download the sermon now:
SIZE: 16MB
People also found these useful
remnant christian network, rcn, Apostle Arome Osayi messages, teachings, preachings, sermons
DOWNLOAD ALL Apostle Arome Osayi messages HERE