WORSHIP Half-Hour with Victor Henshaw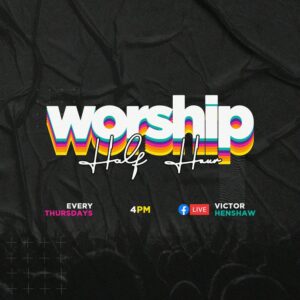 Worship Half Hour is a powerful online worship session powered by Zoe (a ministry that makes the salvation of Jesus global through the power of deep intimate worship as seen in Isa. 49:6) to raise an altar & stir the divine presence of God, for a refreshing of the spirit, a renewing of the mind and soul, a connection to the heavens and ultimately a staying in God's divine presence; through deep, intimate and desperate worship.
It is a mandate received in the place of prayer to raise an altar of worship and God's presence where divinity meets humanity again.
The programme comes up every Thursday by 4pm (GMT+1) across the ministry's social media platforms.
How to stream Worship Half-Hour Live
You can follow Live via any of these channels:
Worship Half-hour is hosted by Victor Henshaw. Read his full biography below.
Victor Henshaw Biography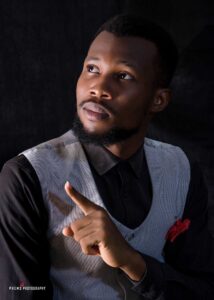 Victor Henshaw is a young promising gospel music artist with an undying passion for worship who hails from Akwa Ibom State, South-South Nigeria. Victor Henshaw, was born on the 22nd of May, 1994 in the capital city of Uyo, to the family of Mr/Mrs. Henshaw Ita Andrew, but grew up basically in the Canaan city of Calabar, Cross River State where he got his education. He graduated from the University of Calabar in 2017 where he studied Chemistry BSc.
As a young man he has always recognized the deposit of God's gifting in him and has blessed lives with his sonorous and melodious voice in his local Church and beyond. Additionally  he had been part of many Acapella groups growing up in Calabar in his local church, Church of Christ, until destiny called him into the contemporary gospel music scene in 2018.
Victor Henshaw fellowshipped with Faith Mansion World Centre (Christian Central Chapel Int'l), Calabar, until he received the call to serve his country for one year (National Youth Service Corps) in Kebbi State, North Western Nigeria, in September 2019.
The promising young Gospel minister released a single in the year 2019 at one of the most trying moments in his life, in the place of encounter where God gave him a word "Don't go back!!" which birthed the powerful song NO WAY released on the 9th of January, 2019. Henshaw, as folks call him, has since received so many songs yet to be recorded.
He is the convener of Zoe Worship Experience (a vision and a mandate he received during his service year) a periodic worship concert which brings the young together under the thick atmosphere of worship of this great King Jesus! So many lives have been blessed through this platform.
He is also the host of Worship Half-hour, a weekly online platform for raising an altar of worship and stirring the presence of God.
In 2018, Victor Henshaw participated in the prestigious gospel music talent show "Sing It" season 1, the first of it's kind. Where he emerged among the top 5 finalists. He's been coached by some leading Gospel minstrels in the city of Calabar, the likes of Johnnie Akpanke, Ekanem Esu, D'jazz, Caleb Rex, David Elias, Abdul OJ, Ree Gospel, to mention a few.
His unending drive for the things of God, and unique taste for music is definitely something to look out for, as Victor Henshaw steadily makes a mark in the gospel music scene.
To connect with him, follow him via: