ABIDING GRACE FOR THE DAYS AHEAD By Bro Gbile Akanni mp3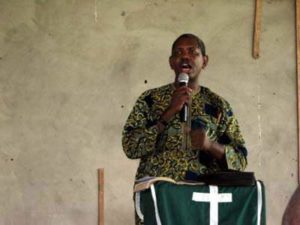 Every man that establishes the purpose of God in their generation, did it in the midst of battle. The battle for this land is a battle. It is nothing strange to see opposition, it is nothing new to see a reaction, it is nothing embarrassing to hear the enemy make a fuss, it is nothing strange that you are having a battle in your life, but whatever battle that has confronted you as an individual, you are born to overcome.
It doesn't matter what the enemy is confronting you with as an individual. Sometimes when the enemy wants to fight battle against the purpose of God, he will create personal battles for the individual soldiers so that those that would have stood up to fight for the Lord, their hands will be so filled with personal problems. This is why you can never bu… You can't afford to miss this powerful teaching!
Click on the below button to download the full sermon now [21mb]:
People also found these useful
peace house, living seed, Bro Gbile Akanni, teachings, preachings, sermons
DOWNLOAD ALL Bro Gbile Akanni messages HERE