BISHOP DAVID ABIOYE BIOGRAPHY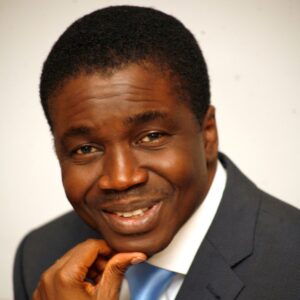 Bishop David Abioye is one of the vessels God is using for great exploits in the body of Christ in Nigeria, and the world at large.
He is known for his excellent leadership style, highly-insightful teachings, powerful words of wisdom, to name but a few.
Quick Facts
Just before we delve into the main biography, here are some quick facts you should know about Bishop David Abioye:
Full Name: David Olatunji Abioye
Church Name: Living Faith Church
State of Origin: Kwara state, Nigeria
Birthday (Age): March 11, 1961 (59 years old)
Course Studied: Mechanical engineering
Wife: Mary Abioye
Children: 3 (David jnr, Ruth and Daniel)
Mentor/Spiritual father: Bishop David Oyedepo
Personal Contact: info@davidabioye.org.ng
Bio
Bishop David Olatunji Abioye was born on the 11th of March 1961 in Kwara state, Nigeria to Mr and Mrs Abioye.
Right from his childhood, one could tell that he was a man with big dreams and great love for God and men.
He is a graduate of Mechanical engineering. From 1985 till 1986, he was a lecturer at Open Cast polytechnic, Auchi, and at that time, he had a dream of opening a modern tech workshop.
According to him, he had to put that dream aside when he was called by God into ministry to serve under Bishop David O Oyedepo.
How he met with Bishop David Oyedepo
He met with Bishop David Oyedepo in 1980 in a Christian Fellowship, and hearing him speak, ignited a fire in his spirit, he saw a man with a desire to pursue God.
So their relationship grew to a brotherly and formal relationship. And after some point till now, that relationship has grown to a father-son relationship.
Bishop David Abioye is one of the founding fathers of the Living Faith Church. He was the first vice president of the church. Abioye was ordained a Bishop in 1993 when Living Faith Church headquarters moved to Lagos.
Currently, he's the presiding pastor of the 740-acre Goshen city, Abuja, Northern Nigeria. The church has a 15,000-seater capacity, and they hold regular Sunday and mid-week (Wednesday) services.
Every December, people gather to worship God at Shiloh, which is live streamed from the church headquarters at Canaanland Ota, Ogun State.
READ NOW: Everything You Need to Know About Living Faith Church >>>
Since inception, the ministry has been growing speedily, and he ascribes the Glory to God and His awesome presence.
In an interview, he spoke of four major factors and keys that has kept them going well in the ministry, and that every believer should also engage these keys;
The pursuit of vision, Divine guidance, divine presence and prompt obedience. Once you engage these keys, you are on a path to spiritual growth and also growth in ministry.
Bishop David Abioye Books
Here are some books written by him:
Making the Most of Opportunity.
Releasing the Creative Power of the Mind.
The Lifestyle of Faith.
Wisdom From Above.
Productive Thinking.
Overcoming Stagnation.
Courage for Conquest.
Creating a New Beginning.
Experiencing God in Prayer.
Overcoming stagnation.
The Turnaround power of the Word.
HAVE YOU READ THIS?? Biography of Bishop David Oyedepo>>>
Other things you may want to know about Bishop David Abioye
Where is Bishop David Abioye from?
He hails from Kwara state, Nigeria
How Old is Bishop David Abioye?
59 years old. He was born on March 11, 1961
Which course did Bishop David Abioye study?
He is a graduate of Mechanical engineering.
Is Bishop David Abioye Married?
Yes. He is happily married to Mary Abioye. They've been married for more than 30 years.
Who is Bishop David Abioye's Wife?
Mary Abioye
Bishop David Abioye's Children
They have three children; David (jnr), Ruth and Daniel.
Who is the Mentor/Spiritual Father of Bishop David Abioye?
Bishop David Oyedepo, the founder of Living Faith Church
What is Bishop David Abioye Church Name?
Living Faith Church
How to contact Bishop David Abioye
For more information about Bishop Abioye, you can reach him via any of the following channels –
Website: davidabioye.org.ng
Email: info@davidabioye.org.ng