Condition For Receiving God's Help In Ministry By Bro Gbile Akanni mp3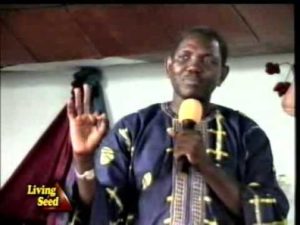 It has been misconstrued, the laid down precepts and spirit incubated conditions for receiving God's help in ministry. Shallow minded individuals have drawn a conclusion that it lies within a given range of their personal effort alone whereby they embark on a lengthy fasting and prayer session or engage an all-night series. This is self-made without acknowledging the personality and capacity of the Holy Spirit. There is a condition to be met.
A very few individuals can humble themselves to typical heart-searching. A lot of people are afraid of what they would see as results if they were to take the journey inward. It takes a man who desires to really meet the conditions to subject himself to this overhauling. You don't bother ordinary men with this kind of issues. A man who just wants to experience God once a week. A man who would easily discover (if possible), a crash program for God to dictate the conditions, he would register for such a course. The key to receiving divine help in ministry is first to gr… You really need to listen to this powerful teaching!
Click on the below button to download the full sermon now [13mb]:
DOWNLOAD ALL Bro Gbile Akanni messages HERE