Download Koinonia Abuja MIRACLE SERVICE APRIL 2022 (MP3) with Apostle Joshua Selman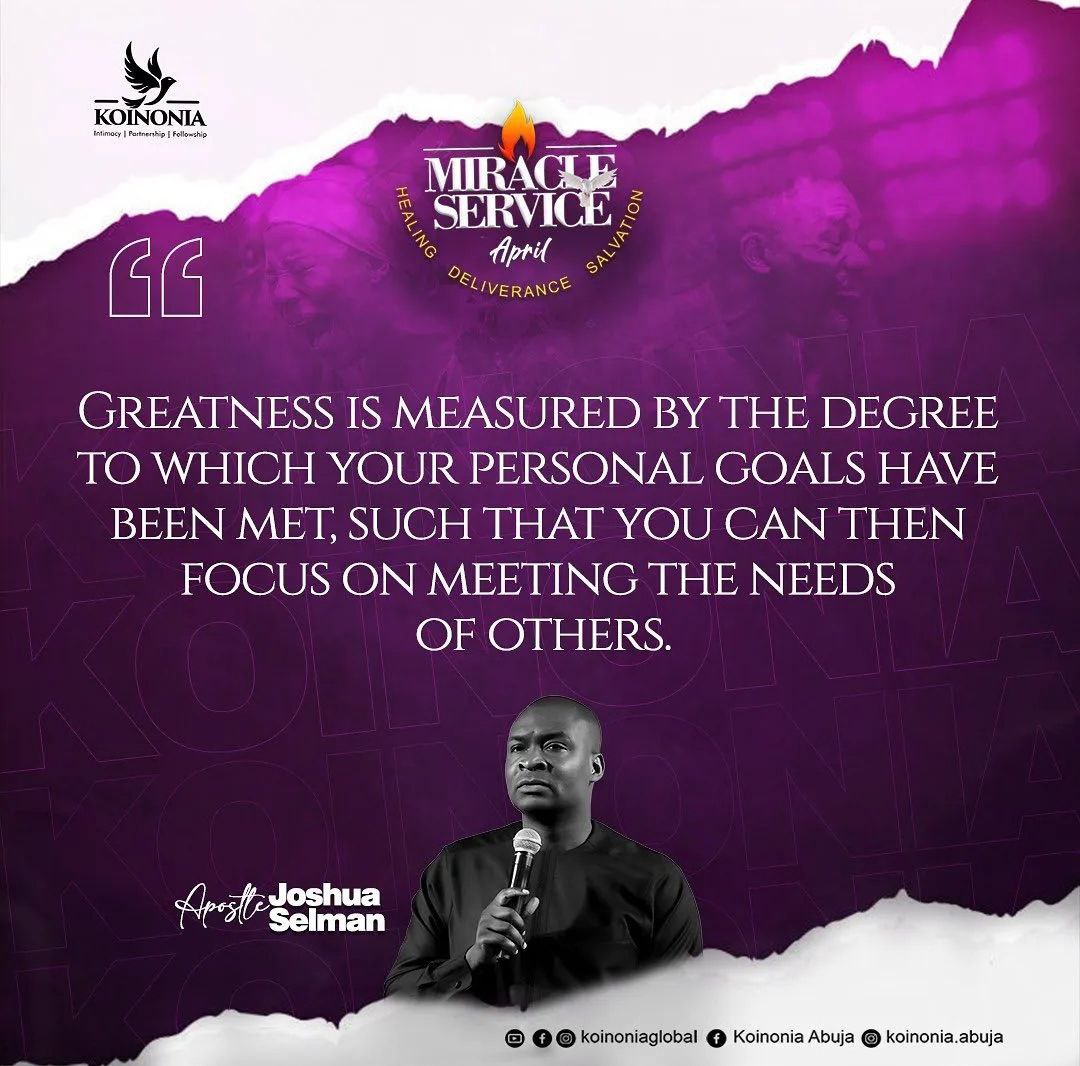 Find below Koinonia Abuja Miracle Service April 2022 with Apostle Joshua Selman Nimmak for Sunday, 24th April 2022. Here are some excerpts from the programme: It takes the power of God to translate desires from the realm of manifestation. Every time God places financial resources in your hands. It creates room for the advancement of the Kingdom of God. Greatness is measured by the degree to which your personal goals have been met, such that you can then focus on meeting the needs of others. Greatness is measured by how massive your impact and contribution to the kingdom is.
Greatness is not privy to a group of believers in Christ; it is every believer's Destiny in Christ to be great. The power to get wealth is also the power that opens your eyes to see; you can only receive as far as your eyes can see.
Click the button below to download (38mb)