Battle of Seeds by Apostle Edu Udechukwu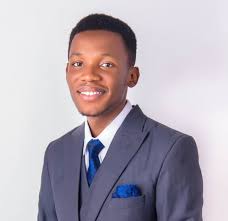 In this sermon, Apostle Edu Udechukwu mentioned that Children, even the youngest seed, are marked by God for particular purposes- destinies they were specifically designed to achieve. Unfortunately, as parents and leaders, we have lost our vision for discovering and developing our children's anointing, making the battle for our children's God-given destinies fiercer than ever.
Apostle Edu Udechukwu shares what Scripture says about our children and how to raise a victorious generation. Discover how to parent with purpose, understanding the intent behind your child's design. We can't win the battle if we never confront the enemy. There is a battle for every seed to germinate and it takes the Gardner of the seed to nurture it to grow into maturity, so is our children, we need to nurture them to grow up into maturity. You need to listen to this sermon.
Tab below to download Battle of Seeds by Apostle Edu Udechukwu MP3 (21.1mb)