PULLING DOWN SATANIC ALTARS by Dr Paul Enenche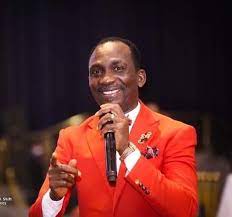 An altar is a designated place where sacrifices are offered or where covenants are made with deities. It is the place where humanity meets with divinity. It is the place where destinies are exchanged and also where contacts are made with the spirit world. It is also a place of deliberation, decision and action. Such could be negative or positive. Every satanic altar has a priest or priestess.
Their duty is to invoke the spirit of the deity by sacrifice to act on behalf or against a person. Every altar is powered by sacrifice. An altar however, has no power until sacrifice is made on it. Therefore sacrifice is the power and the voice of an altar.
Tab below to download PULLING DOWN SATANIC ALTARS by Dr Paul Enenche MP3 (54mb)