Spiritual Maturity by Pastor Ife Adetona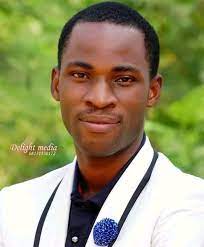 Spiritual maturity is achieved through becoming more like Jesus Christ. After salvation, every Christian begins the process of spiritual growth, with the intent to become spiritually mature. According to the apostle Paul, it's an ongoing process that will never end in this life. Scripture speaking of full knowledge of Christ, he tells his readers that he himself has not "already obtained all this, or have already been made perfect, but I press on to take hold of that for which Christ Jesus took hold of me.
Brothers, I do not consider myself yet to have taken hold of it. But one thing I do: Forgetting what is behind and straining toward what is ahead, I press on toward the goal to win the prize for which God has called me heavenward in Christ Jesus." Like Paul, we have to press continually toward deeper knowledge of God in Christ. Christian maturity requires a radical reordering of one's priorities, changing over from pleasing self to pleasing God and learning to obey God.
Tab below to download Spiritual Maturity by Pastor Ife Adetona MP3 (17mb)