YE ARE DEAD by Gbile Akanni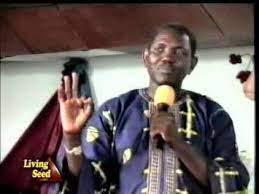 For ye are dead, and your life is hid with Christ in God. Nothing can do it but the cross of Christ and the Spirit of God. The church is full of half-dead people who have been trying to slay themselves for years and have not had the courage to strike the fatal blow. Yet if they would just put themselves at Jesus' feet and let Him do it, there would be accomplishment and rest. On the cross He provided for our death as well as our life, and our part is just to let His death be applied to our nature as it has been to our old sins.
When we have done this we must leave it all with Him, think no more about it and count it dead. Recognizing it as no longer ourselves, but another, we must refuse to obey it, or fear it, to be identified with it, or even try to cleanse it.
Tap below to Download YE ARE DEAD by Gbile Akanni MP3 (26mb)