Recharge Conference 2021 Messages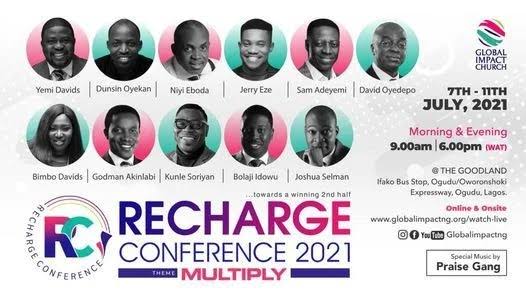 Do you want to download Messages from Recharge Conference 2021?
Find them below:
*Just click on any of the titles, the download will start immediately.
Day 1
Day 2
Day 3
Day 4
Day 5
What is Recharge Conference? 
Recharge conference is a power-packed programme hosted by Global Impact Church. It attracts millions of worshippers worldwide, with powerful sessions from notable ministers of the gospel.
The theme for the year 2021 is Multiply, and the key speakers include Bishop David Oyedepo, Apostle Joshua Selman, Pastor Bolaji Idowu and some other anointed men of God.