Download THE IMPERATIVE OF PREACHING THE GOSPEL mp3 by Bro Gbile Akanni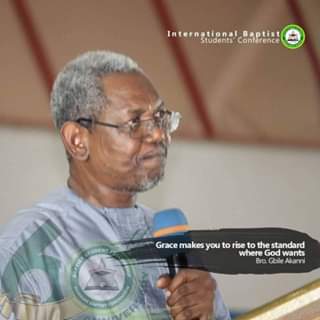 When Jesus was to leave the earth, He practically instructed by commanding the disciples and by extension every believer to go into all the world and preach the gospel. This message of the gospel when preached, reconciles man to God his creator and reveals man's benefit of being in the family of God.
This gospel has countless times without measure been fought, obstructed and diverted by the devil, distracting people's attention from the efficacy of the word to mundane things. From the benefits of the word to frivolities.
How imperative the preaching of the gospel is, is that, even though Christ died and rose for the redemption of mankind, if the gospel is not preached, no one would be saved and all would still go to hell. Man would not go to hell because Jesus did not die. Man would go to hell because the message did not get to him. This is why you s…
Click on the below button to download the full teaching now:
SIZE: 16MB

People also found these useful
gbile akanni messages, teachings, sermons, preachings, living seed sermons, peace house messages
DOWNLOAD ALL Bro Gbile Akanni messages HERE