Gift of Christ to the church By Bro Gbile Akanni mp3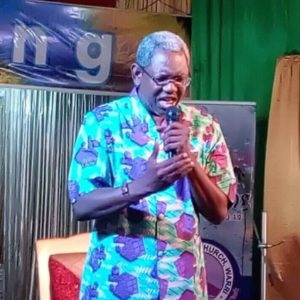 Ministers are men sent or ordained by God to use their spiritual gifts to bless the church. They are meant to perform certain role or administrative tasks. These spiritual gifts are not title or status, they are not given to people as an hierarchy but it's released to men to bless the body of Christ.
These spiritual gifts given to men does not make him to separate him self from the brethren.
They are meant not to be above the church but to serve the church, they are in church not on the church. We'll see all through the scriptures, those that are genuinely called by God to function in a certain office didn't use that to brag over other, considering the life of Paul in his letters to the people in Gal, Phil, (Gal1v1, Phil 1v1). Despite the unction and the anointing of God upon his life, he didn't allow that to enter his head, he will always introduce himself as Paul not Apostle Paul.
He knows that he was called to come and function not to come and downgrade the body of Christ or to set himself above the church. Ministers are not called to dominate over the church but to serve as a messenger. Now the question is that do you really kn… You can't afford to miss this powerful teaching!
Click on the below button to download the full sermon now [26mb]:
People also found these useful
peace house, living seed, Bro Gbile Akanni, teachings, preachings, sermons
DOWNLOAD ALL Bro Gbile Akanni messages HERE