HoNOURING YOUR MARRIAGE By Bro Gbile Akanni mp3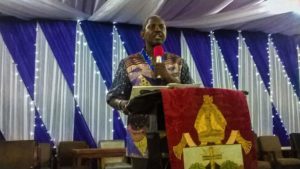 Marriage ought not to be taken lightly or treated casually. It is worthy to be held in high esteem among all. The wedding is the event, but marriage is a life long process. Marriage is to be held in honour, because, it is not a man's idea, marriage did not originate from men, it was something that God did deliberately even after he had finished all His works and rested.
Don't take marriage for granted.
Apart from your salvation, marriage is the second greatest thing that will ever happen to you in your life time. How they can you build a Godly home? You can't afford to miss this powerful teaching!
Click on the below button to download the full sermon now [16mb]:
People also found these useful
peace house, living seed, Bro Gbile Akanni, teachings, preachings, sermons
DOWNLOAD ALL Bro Gbile Akanni messages HERE