Kathryn Joanna Kuhlman Biography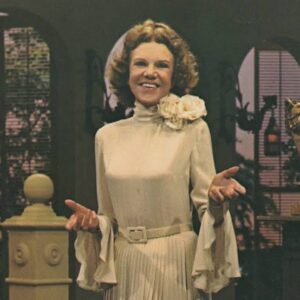 Kathryn Joanna Kuhlman was born on the 9th of May, 1907 in Concordia, Missouri to Joseph Kuhlman and Emma Walkenhorst.
She got born again at age 14 in a Methodist Church. And from the age of 16, after completing high school, she joined an evangelistic team which was lead and governed by her sister and brother-in-law, she continued with them for five years, preaching the gospel and holding healing meetings.
She started a programme in 1933 known as Kuhlman Revival Tabernacle. It was a worship service in a small warehouse in Denver. Sooner, radio programmes and Sunday School services were included.
Kathryn Kuhlman is mostly known for her strong prayer and healing ministry. She is also known for her relationship with the Holy Spirit; She once mentioned that she cannot live five minutes without Him.
Kathryn Kuhlman got married to Burroughs Waltrip in 1938 but got divorced in 1944. She died on the 20th of February, 1976.
Click here to Download all Kathryn Joanna Kuhlman MESSAGES