The Making of God's Battle Axe By Bro Gbile Akanni mp3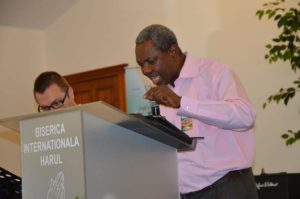 In Jer.51.20 – 23. We could see a divine possibility of what God says He can use your life to accomplish. We also see what is far bigger than your present strength and experience, that God is capable of bringing you into by His power. But how does God make His battle axe?, What really is the process?
The first thing in the making of any man to become an instrument in God's hand is what I call divine willingness. This is the first issue and the first critical prerequisite in the making of any man. Divine willingness is the determinate counsel of God, the divine agreement of the Almighty God that He wants to do something with your life. Let me establish this: Nobody can m… You can't afford to miss this powerful teaching!
Click on the below button to download the full sermon now [26mb]:
People also found these useful
Living seed, Peace house, Bro Gbile Akanni messages, teachings, preachings, sermons
DOWNLOAD ALL Bro Gbile Akanni messages HERE