THE OPERATIONS OF THE HOLY SPIRIT By Bro Gbile Akanni mp3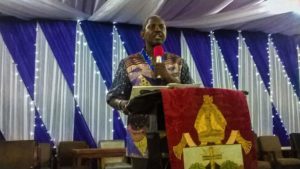 1 COR 12:1, we are admonished not to be ignorant/ complacent about spiritual gifts because it may hinder the flow of the Holy spirit. Some forbid prophesying, speaking in tongues and thus hinder the flow of the Holy Spirit. Operating in denominational bias could be dangerous. Have you ever wondered why some children of God with spiritual gifts do not always operate their gifts? It could be because of their lifestyles which is contrary to the word of God.
Whenever the Holy spirit operates, it does not contradict the purposes of Jesus but to honour/reveal/speak of Jesus. The holy spirit is the operator of the gifts. The first thing to look for is the person of the Holy Spirit in our lives not the gifts itself. The gifts of the Holy spirit cannot operate in the absence of Jesus. This is a very powerful teaching about the person of the holy spirit. Download and listen to it right now!
Click on the below button to download the full sermon:
DOWNLOAD ALL Bro Gbile Akanni messages HERE