WOMAN; THE INDISPENSABLE HELPER By Bro Gbile Akanni mp3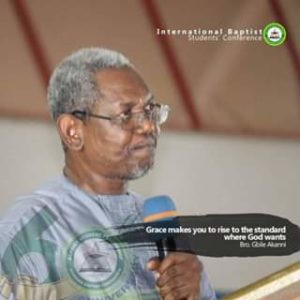 As a woman you are indispensable. There is something that heaven is demanding that makes the woman indispensable. Man with all his effort, charisma, his capacity, "he was not good alone." God wanted to solve a problem, He desired to bring wholesomeness, LloydHe desired to bring glory. He said;" I will make for him a help meet". Nothing has has been found to displace you as a woman.
Men are helpless until you help them to fulfill the divine mandate, when God saw this, He went to work and the result can be seen in Genesis 2:18. Want to know how indispensable you are as a woman?? Download and listen to this teaching right away!
Click on the below button to download the full sermon now [26mb]:
Click here to DOWNLOAD ALL Bro Gbile Akanni messages at once