Gift Of Prophecy by Apostle Arome Osayi MP3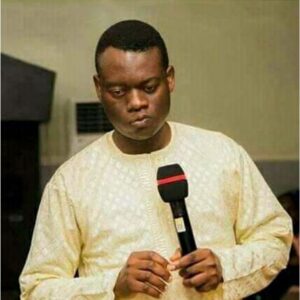 In the place of prophecy, once the word of God is dropped in your spirit, faith is also released in your spirit which brings to agreement and alignment your spirit and God's Spirit at that time, to perfect that which has been dropped in prophecy.
Therefore, you poses that word by faith which has been released in your spirit, that once you declare it, it is received by the people as Prophecy, and because your spirit is in agreement with God's spirit at that time, it comes to pass.
The heart of God and that of man is a mystery. Except the heart of God is revealed to man, it can not be declared. And when it is declared without understanding it is done in falsehood and the body of Christ of our time has drifted to a corner with misled expression and intent to declare God's word that is not precipitate of Him.
When the spirit of faith is at work, it releases unto you a measure of g…
This message will help you understand how the gift of prophecy works and how to engage it for you spiritual growth.
Click on the below button to download the full sermon now:
SIZE: 11MB

People also found these useful
Remnant Christian Network, RCN Global, Apostle Arome Osayi messages, teachings, preachings, sermons
DOWNLOAD ALL Apostle Arome Osayi messages HERE