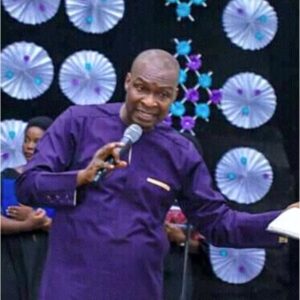 In modern time, spiritual power has been replaced with philosophies creating an imbalance in the Body of Christ.
Pray: Lord, restore ancient spiritual patterns that allow the Holy Spirit to find full expression.
Nothing can replace the place of genuine spiritual empowerment.
Pray: Lord, put a genuine anointing upon my life tonight.
Psalm 92:10 (KJV)
But my horn shalt thou exalt like the horn of an unicorn: I shall be anointed with fresh oil.
2 Timothy 1:9 (KJV)
Who hath saved us, and called us with an holy calling, not according to our works, but according to his own purpose and grace, which was given us in Christ Jesus before the world began,
Every believer in Christ is called to represent the purposes of God.
2 Peter 1:10 (KJV)
Wherefore the rather, brethren, give diligence to make your calling and election sure: for if ye do these things, ye shall never fall:
It takes more than a good intention to birth the purposes of God.
You have to possess true spiritual anointing to be a blessing.
Inability to host the Presence of God endangers a generation.
Proverbs 23:26 (KJV)
My son, give me thine heart, and let thine eyes observe my ways.
One of the prices for hosting the power of God is a total surrender of one's heart to God. Your heart connotes everything that represents your value and sponsors your confidence.
The greatest hindrance to receiving and hosting the power of God is self.
Regardless of your appearance, you must die to self to genuinely host the presence of God.
Size: 28mb