Sola Allyson Songs MP3 Download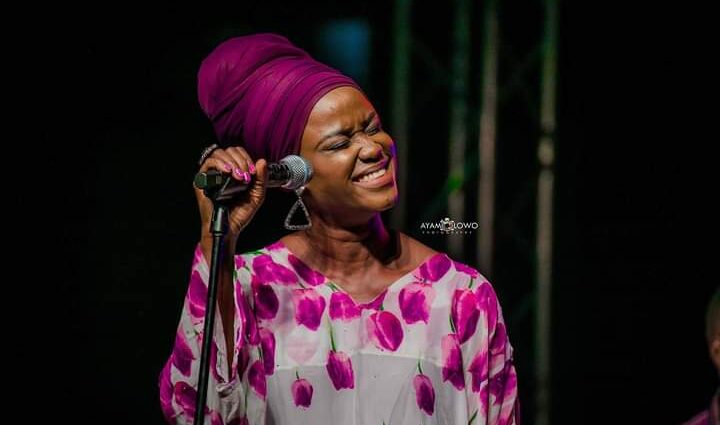 This page contains all Sola Allyson songs, including 2022 releases, and live studio performances.
Sola Allyson is a Nigerian singer, songwriter, and voice coach. She has graced several religious gathering and was called for one of the judges for Nigerian projects fame, West African tradition for five series.
Now. let's delve into her background and career. She was born in Ikorodu in the year 1970. She started her primary school education at Anglican primary school. And secondary education respectively. She also attended government's Technical College, Agidingbi in Ikeja Lagos state. At the college, she was awarded a NBTE certificate in Business studies.
After that, She studied Music Technology at the Polytechnic Ibadan, majoring in voice and minoring in music. Shola grew up doing music, and at the age thirteen, she became a backup singer. She did backup for popular gospel musicians like Dr Yinka Ayefele, Gbenga Adeboye. She also recorded different adverts for television and radio stations across Nigeria.
After a few years, she luckily met a man who asked her if she would like to start recording her music in the studio so people could buy and listen to at their comfort zones. She heeded to the advise, and that propelled her to sing her first ever sound track, titled Eji Owuro. Releasing that song marked Allyson's entry into the music industry and over time she has worked with a lot of music stars, including Tope Alabi, Adekunle Gold, Cobhams, and many more.
She got married to Toyin Obaniyi in the early 2000s, and their union is blessed with 3 children, named Ayobami, Obafunmiwo, and Mopelola. Shola is a member of Celestial Church of Christ worldwide. Currently, Allyson has 7 albums with several inspirational tracks, including Eji Owuro, Gbeje Fori, Ire, Imo, Adun, Imuse, and Ire.
Imuse is said to have been inspired by the challenges she had faced in life and how far God has brought her into the limelight- How God has saved her over the years, restored the lost years, and gave her enough confidence.
Talking about awards and nominations, she was nominated for the best indigenous concept Nigerian music video awards in 2013, Best soft rock alternative video – Nigerian Music Video Awards (NMVA). Also, she was specially recognized at the City People Music Awards in 2018.
Sola has some powerful quotes she release everyday, some of which include:  "there is a great honour in being humble, stories can change, stories change. Let nothing rob you of hope, stories change. It is when you find you that you can make a difference and be truly celebrated. A spiritual life should be Integrated into our flesh, in our secular lives.
Sola believes there is a great honour in being humble. According to her, publicly accolades, out respect you get from people, shouldn't make you lose yourself. You don't have to be artsy to show how high and powerful you her. Indeed, humility is an important virtue as you climb the ladder of success. We should not let the situation define or affect our personal values. No matter how successful you become in life, always remain on board.
Number two is uniqueness. There are several people out there who just want to be everywhere, but, Allyson isn't like that. Her music is unique and that sets her apart…..
Read his/her full biography here.
best of Sola Allyson songs, mp3 download, latest song, audio download,