Download Pastor DANIEL OLAWANDE Messages MP3 & Audio Sermons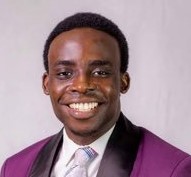 This page contains powerful Pastor DANIEL OLAWANDE messages MP3 and audio sermons, teaching that you can easily download and listen to – for your personal and spiritual growth.
How to Download Pastor DANIEL OLAWANDE Messages MP3 & Audio Sermons:
The download is very simple and easy. All you need to do is to click on any of the below titles. The download will start in less than 2 seconds.
Please don't forget to share this post on your facebook/whatsapp right now so that other people can download these life-transforming teachings.
Pastor Daniel Olawande 2022 Messages 
Would you like to get more Messages & Videos by P Daniel? There are lots of them on the ministry's official website & YouTube channel. Click here to get them now.
---
Wait, Before you go…!
Here are some other powerful teachings for You:
(Just Click on the name of any Preacher to start downloading right away)
Biography
---
Pastor Daniel Olawande is a renowned man of God in Nigeria. He is an ordained pastor at the Redeemed Christian Church of God (RCCG), and the pastor in charge of RCCG Living Seed Church, Ikorodu.

He obtained a master's degree in Educational Psychology from the University of Lagos (UNILAG). He is also an alumnus of the Daystar Leadership Academy Lagos. He is as well a Post Graduate Diploma holder in Theology from the Redeemed Christian Bible College.
P.Daniel as he is fondly called is a profound teacher of God's Word with a mandate for setting men on fire for God. His influence and impact has gone across Nigeria and his now a sought after minister at different churches and meetings.

Pastor Daniel is the National Youth Vice President of RCCG and National Executive of PSF, an acronym that stands for Pastor's Seed Family. He is also serving as the National Representative for Region 26, Ikorodu, Lagos state and The President of Inspired Team International. He was once the President of RCCF, Redeemed Christian Corpers Fellowship , Lagos state Chapter and RCF, Redeemed Christian fellowship at Adeyemi University of Education in Ondo state.

His teachings and ministrations are centered on the Holy Spirit, Prayer, Fire and Revival. He has hosted several stretched prayer programmes which are attended by many people especially youths around Nigeria and beyond.

Pastor Daniel has also acted in several gospel movies and short clips. He has also an author and a worshipper, as he has received songs from the secret and sang publicly. He released his debut single (Iferepo) recently, featuring his wife.

He is married to Oluwanifemi Daniel-Olawande and their union is blessed with a girl (Zion Flaming Olawande).
---
---
DISCLAIMER!!!
We do not claim ownership of any of the files on our website. They remain the properties of the original content creators. We only upload them for the Edification of the listeners.
Please, if we have infringed on your copyright or someone you represent, and You want your media files removed from our database, send a mail to "admin@naijasermons.com.ng" right away, we will remove them all in less than 2 hours. Thanks for your understanding sir/ma. To read more about our Content Removal Policy, CLICK HERE.