Download Pastor POJU OYEMADE Messages MP3 & Audio Sermons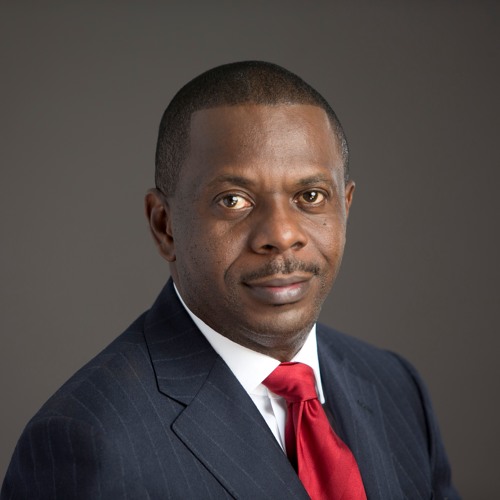 This page contains powerful Pastor POJU OYEMADE messages MP3 and audio sermons, teaching that you can easily download and listen to – for your personal and spiritual growth.
How to Download Pastor POJU OYEMADE Messages MP3 & Audio Sermons:
The download is very simple and easy. All you need to do is to click on any of the below titles. The download will start in less than 2 seconds.
Please don't forget to share this post on your facebook/whatsapp right now so that other people can download these life-transforming teachings.
---
Wait, Before you go…!
Here are some other powerful teachings for You:
(Just Click on the name of any Preacher to start downloading right away)
Biography
---
Pastor Poju Oyemade is a profound Nigerian teacher of God's word as his teachings on the word of Faith are said to be powerful and has blessed the lives of many. He was born on the 8th of May, 1968. He was a student of the University of Lagos and was mentored by Bishop David Oyedepo and Chris Tunde Joda.
He is the founder and senior pastor of The Covenant Nation. The ministry was founded in 1994 with the headquarters in Lagos, Nigeria. The church is located at 400, Herbert Macaulay Way, Yaba, Lagos state, Nigeria. It holds four services every sunday.
Two at The Covenanat Place, Iganmu, one at the Yaba Centre and the other at the Covenant Chapel, Lekki. TCN is a church with three centres.
Pastor Poju usually hosts Faith Seminars regularly, and also Singles' Summits, Annual Conference "WAFBEC", which features several other prominent ministers of the Gospel.
He also host Financial and Business Seminars where believers are taught the God's Word and its direct applicability in real life situations to produce real results.

He is also the convener of The Platform Nigeria, a Worker's Fair and National Development Fair where eminent business men and women, who are believers come together to share how they thrive in their industries through the applicability of the principles founded in the Word of God.

Pastor Poju also hosts the annual International Conference for Pastors, Ministers, Leaders and Workers (ICPLMW). It's a development program with the aim of teaching strategic church management and organization, also inspiring right values for the work of ministry.

He also hosts the regular television program "Insights for Living" which airs on about three different Tv stations in Nigeria and UK. This includes: Silverbird Television, Channels Television and Revelation Channel (UK).

Pastor Poju is married to Pastor Toyin Oyemade, they were joined in holy matrimony on the 7th of February, 2015 by Bishop David Oyedepo of Living Faith Church.
---
---
DISCLAIMER!!!
We do not claim ownership of any of the files on our website. They remain the properties of the original content creators. We only upload them for the Edification of the listeners.
Please, if we have infringed on your copyright or someone you represent, and You want your media files removed from our database, send a mail to "admin@naijasermons.com.ng" right away, we will remove them all in less than 2 hours. Thanks for your understanding sir/ma. To read more about our Content Removal Policy, CLICK HERE.