Download DR. MRS. BECKY ENENCHE Messages MP3 & Audio Sermons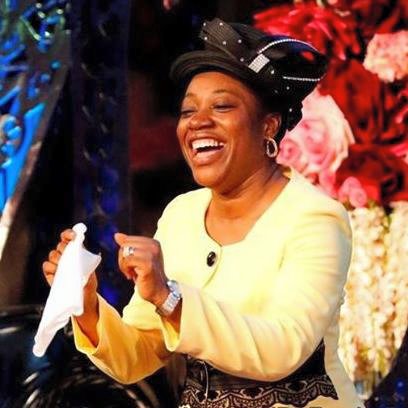 This page contains powerful DR. MRS. BECKY ENENCHE messages MP3 and audio sermons, teaching that you can easily download and listen to – for your personal and spiritual growth.
How to Download DR. MRS. BECKY ENENCHE Messages MP3 & Audio Sermons:
The download is very simple and easy. All you need to do is to click on any of the below titles. The download will start in less than 2 seconds.
Please don't forget to share this post on your facebook/whatsapp right now so that other people can download these life-transforming teachings.
Messages on Marriage, Dating and Courtship
Other Messages by Dr. Mrs Becky Enenche

Would you like to get more Messages & Videos by Dr Mrs Becky Enenche? There are lots of them on the ministry's official website & YouTube channel. Click here to get them now.
---
Wait, Before you go…!
Here are some other powerful teachings for You:
(Just Click on the name of any Preacher to start downloading right away)
Biography
---
Rebecca Inyangbe Ibu was born the 23rd of October, 1970. She hails from Ikachi, Oju Local Government, Benue state, Nigeria. She is the wife of Dr Paul Enenche, the founder and senior pastor of Dunamis International Gospel Centre (DIGC) located in Abuja. She is a Medical doctor just like her husband before she became a full time preacher of the Gospel.

She is a renowned teacher of God's word. She speaks at many conferences, and is also known for her philantropic activities. She is the proprietress of Dunamis International School, a school with the vision of raising children in the fear and wisdom of God. The school has several branches across different states in Nigeria.

Dr Becky is known for her acts of generosity, as she is skilled with words that warms the heart of many. Being the founder of the Women Ministry at DIGC, she has a vision of promoting unity and assisting women to become better daughters, mothers, sisters and role models. As a medical doctor, she is endued with the healing anointing. She helps the sick and the oppressed. She is also a lover of children, as her primary assignment is to raise Godly children.

Dr Becky is the convener of the meeting: Marital Success Strategies For Enriching Sisters (MASSES), which takes place every month. In the meeting, she talks about the issues that women face and also expose people to God's strategies on how to overcome these issues. She has authored several books which is said to have lifted many.
---
---
DISCLAIMER!!!
We do not claim ownership of any of the files on our website. They remain the properties of the original content creators. We only upload them for the Edification of the listeners.
Please, if we have infringed on your copyright or someone you represent, and You want your media files removed from our database, send a mail to "admin@naijasermons.com.ng" right away, we will remove them all in less than 2 hours. Thanks for your understanding sir/ma. To read more about our Content Removal Policy, CLICK HERE.