Download BENNY HINN Messages MP3 & Audio Sermons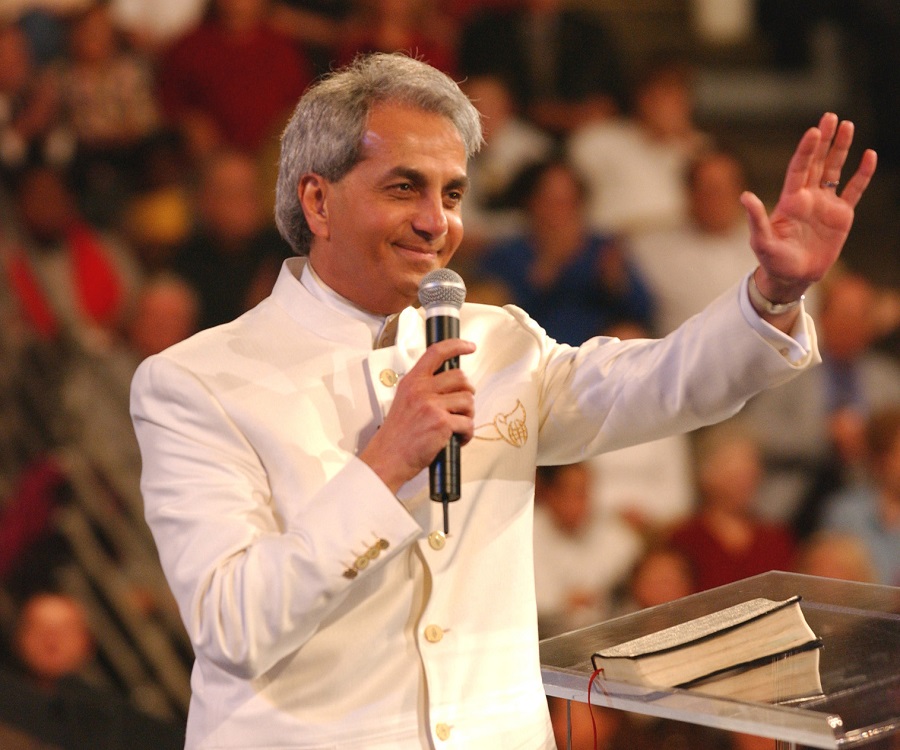 This page contains powerful BENNY HINN messages MP3 and audio sermons, teaching that you can easily download and listen to – for your personal and spiritual growth.
How to Download BENNY HINN Messages MP3 & Audio Sermons:
The download is very simple and easy. All you need to do is to click on any of the below titles. The download will start in less than 2 seconds.
Please don't forget to share this post on your facebook/whatsapp right now so that other people can download these life-transforming teachings.
Would you like to get more Messages & Videos by Benny Hinn? There are lots of them on the ministry's official website & YouTube channel. Click here to get them now.
---
Wait, Before you go…!
Here are some other powerful teachings for You:
(Just Click on the name of any Preacher to start downloading right away)
Biography
---
Toufik Benedictus Hinn was born on the 3rd of December, 1952 in Jaffa, Israel. His father was the mayor of the city that time. The family later relocated to Toronto in Ontario, Canada in 1968 after the Arab-Israeli war in 1967. There he attended Georges Vanier Secondary School. As a child, he was a stammerer, and a socially isolated person, but he was a first-class student.
Benny Him gave his life to Christ in 1972. He claims his spiritual life has been influenced through the ministry of Evangelist Kathryn Kuhlman. He has attended several of her healing and miracle services.
In 1983, Benny Hinn founded the Orlando Christian Center in Florida, US. Later on, he started hosting healing and miracle services in his church. Within time, these crusades were held in huge stadiums and auditoriums around the United States and the world.
In 1999, he stepped down from Orlando Christian Center and his ministry administrative headquarters was moved to Grapevine in Texas. The Orlando Christian Center was later renamed to Faith World Church. The church was under the leadership of Clint Brown.
Benny Hinn holds a 30 minutes TV program known as "This is your day" which is broadcasted I'm several TV stations. He also conducts healing, revival and miracle crusades in major cities around the world. His yearly Holy Spirit miracle crusades is attended by millions of people.
Benny Hinn is also a prolific author. His teachings and writings are centered on The Holy Spirit, spiritual gifts, faith, healing, prosperity, good christian living, etc. He is also known for his philanthropic activities of helping people and orphanages around the world.
He is married to Suzanne Harthern, and they're blessed with four children.
---
---
DISCLAIMER!!!
We do not claim ownership of any of the files on our website. They remain the properties of the original content creators. We only upload them for the Edification of the listeners.
Please, if we have infringed on your copyright or someone you represent, and You want your media files removed from our database, send a mail to "admin@naijasermons.com.ng" right away, we will remove them all in less than 2 hours. Thanks for your understanding sir/ma. To read more about our Content Removal Policy, CLICK HERE.