Download Evangelist REINHARD BONNKE Messages MP3 & Audio Sermons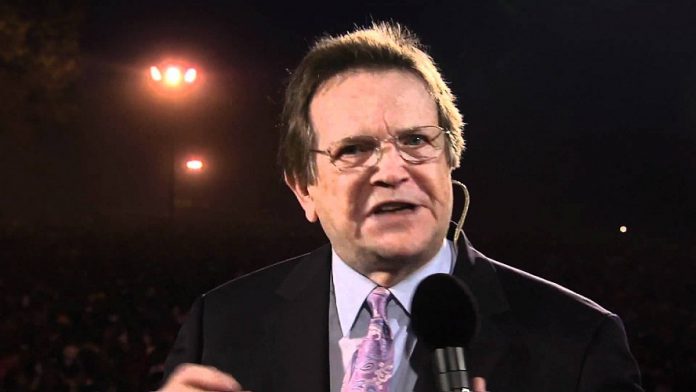 This page contains powerful Evangelist REINHARD BONNKE messages MP3 and audio sermons, teaching that you can easily download and listen to – for your personal and spiritual growth.
How to Download Evangelist REINHARD BONNKE Messages MP3 & Audio Sermons:
The download is very simple and easy. All you need to do is to click on any of the below titles. The download will start in less than 2 seconds.
Please don't forget to share this post on your facebook/whatsapp right now so that other people can download these life-transforming teachings.
Would you like to get more Messages & Videos by Reinhard Bonnke? There are lots of them on the ministry's official website & YouTube channel. Click here to get them now.
---
Wait, Before you go…!
Here are some other powerful teachings for You:
(Just Click on the name of any Preacher to start downloading right away)
Biography
---
Reinhard Bonnke was born in Konisberg, East Prussia, in Germany, on the 19th of April, 1940. His father was an army logistics officer. He gave his life to Christ at age nine after his mother talked with him about a sin he had committed.
At the tender age of 10, he encountered the baptism of the Holy Spirit and also sensed the call of God to serve as a missionary in Africa.
He was a student of the Bible College of Wales in Swansea, Wales under the custody of the director, Samuel Rees Howells. After graduation, Reinhard pastored in Germany for 7 years.
Reinhard Bonnke began his African ministry in Lesotho in 1967. Subsequently, he conducted several evangelical and miracle crusades across the continent. He founded the Christ For All Nations (CfAN) mission organization in 1974 in Johannesburg, South Africa. The headquarters was later moved to Frankfurt, Germany in 1986 because of the South African's apartheid policy. Today, CfAN has 9 offices across 5 continents of the world.
Bonnke's ministry began by conducting tent meetings which accommodates large crowds in tens and hundreds of thousands. Bonnke also holds crusades in Nigeria, Kenya and several other African countries. His farewell gospel crusade was held in November, 2017 in Lagos Nigeria. In 2000, CfAN recorded the largest turnout of individuals in a crusade, it took place in Lagos, with an attendance of 6 million people.
Reinhard Bonnke is known as the Billy Graham of Africa. He is an author of several books and devotionals. He got married to Anni Suelze in 1964, and they had 3 children. Reinhard Bonnke died on the 7th of December, 2019.
---
---
DISCLAIMER!!!
We do not claim ownership of any of the files on our website. They remain the properties of the original content creators. We only upload them for the Edification of the listeners.
Please, if we have infringed on your copyright or someone you represent, and You want your media files removed from our database, send a mail to "admin@naijasermons.com.ng" right away, we will remove them all in less than 2 hours. Thanks for your understanding sir/ma. To read more about our Content Removal Policy, CLICK HERE.