Download Pastor JOHN C MAXWELL Messages MP3 & Audio Sermons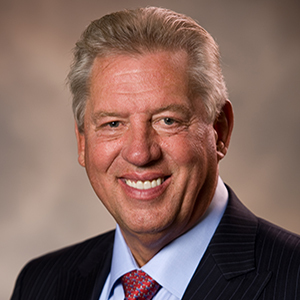 This page contains powerful Pastor JOHN C MAXWELL messages MP3 and audio sermons, teaching that you can easily download and listen to – for your personal and spiritual growth.
How to Download Pastor JOHN C MAXWELL Messages MP3 & Audio Sermons:
The download is very simple and easy. All you need to do is to click on any of the below titles. The download will start in less than 2 seconds.
Please don't forget to share this post on your facebook/whatsapp right now so that other people can download these life-transforming teachings.
Would you like to get more Messages & Videos by John Maxwell? There are lots of them on the ministry's official website & YouTube channel. Click here to get them now.
---
Wait, Before you go…!
Here are some other powerful teachings for You:
(Just Click on the name of any Preacher to start downloading right away)
Biography
---
John Calvin Maxwell was born on the 20th of February 1947 in Garden City, Michigan, USA. He obtained a Bachelor's degree from Circleville Bible College in 1969, an MD degree from Azusa Pacific University, and a DM degree from Fuller Theological Seminary.
He served in the Skyline Church for 14 years. He has been a leader in several churches in Ohio, Indiana, and Florida. He became a teaching pastor in 2004 at Christ Fellowship in Palm Beach Gardens, Florida. In 2008, he served as a guest pastor at Crystal Cathedral, a ministry located at Orange County, California, but he later resigned the same year and returned to Crystal Cathedral.
John Maxwell is a profound teacher of the Word of God. He is also an author, a leadership expert and a speaker. He is the founder of "The John Maxwell Team", "INJOY", "Maximum Impact", "ISS" and "EQUIP". EQUIP was founded by him and his brother "Larry". It stands for "Equipping Leaders To Reach Our World", a non-profit organization that has trained 6 million christian leaders in more than 185 countries in the world.
John Maxwell speaks to different companies and agencies including the government and military of the United States every year. He has a building in the Indiana Wesleyan University. This building is called the Maxwell Centre for Business and Leadership.
He has written more than 70 books and sold more than 20 million copies worldwide. He has won several awards for the writings. He was named No. 1 leadership and management expert in the world in 2014. John Maxwell is married to Margaret. They currently reside in South Florida, USA.
---
---
DISCLAIMER!!!
We do not claim ownership of any of the files on our website. They remain the properties of the original content creators. We only upload them for the Edification of the listeners.
Please, if we have infringed on your copyright or someone you represent, and You want your media files removed from our database, send a mail to "admin@naijasermons.com.ng" right away, we will remove them all in less than 2 hours. Thanks for your understanding sir/ma. To read more about our Content Removal Policy, CLICK HERE.